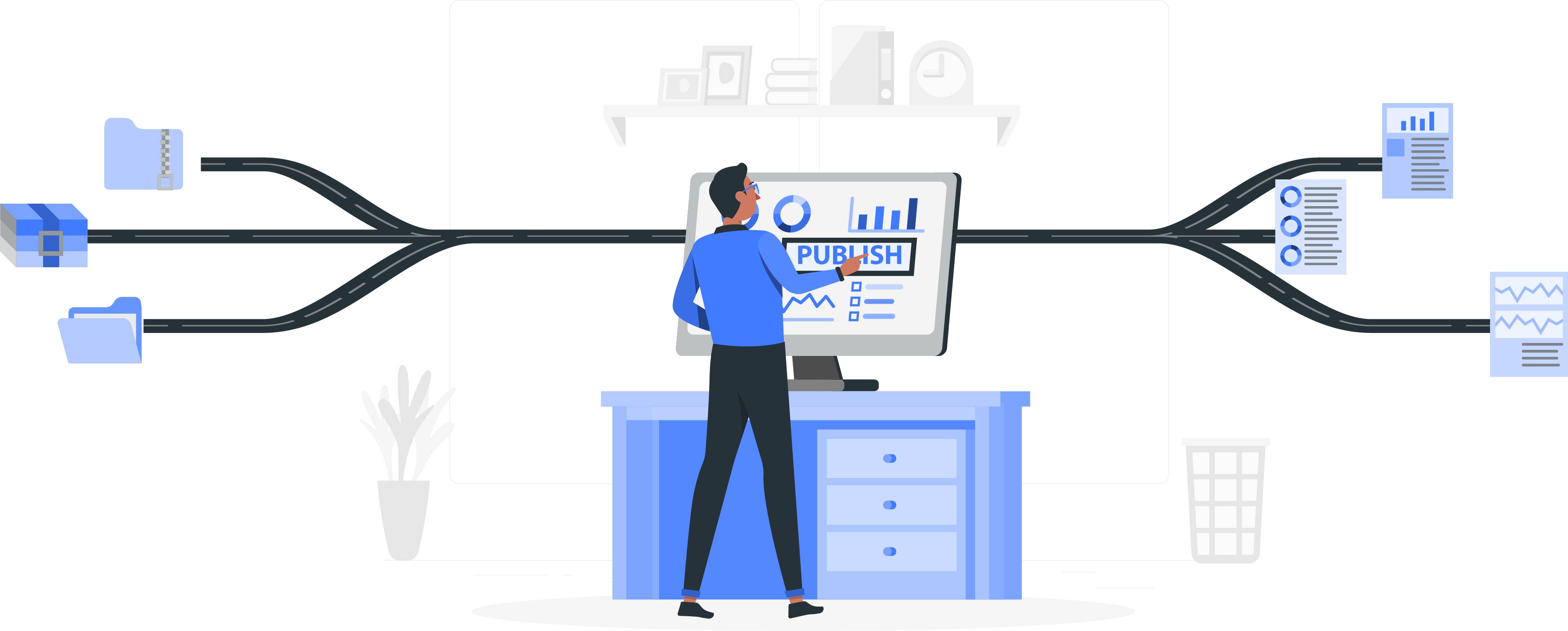 Data preparation involves cleaning, structuring, and enriching raw data into the desired format for better decision-making in less time. This is an integral part of the data analytics process since the input data is coming from a variety of sources, formats, forms, frequencies, and quality. Data is increasingly becoming diverse and unstructured, demanding increased time spent cleaning and organizing data before being consumed for any kind of analysis. Increasingly, businesses are relying on analyses produced through such data for critical business decisions. The speed of such decisions can be impacted if there are complex, slow, and redundant technical hurdles to getting the data to the finish line in time. A fully automated, touchless, fast, and error-free data preparation process requires doing more than just working around the contents of the data source. It goes beyond that. A comprehensive solution that can offer actionable data for further analyses and decision making involves the following steps –
Connect – The first step to data preparation is to identify the sources of data and establish connections with such data sources. All the data wrangling solutions available in the market proceed with the assumption that the input data will be fed to them by a user or process. They solve the purpose well if the data wrangling operation must be done as a one-off activity or is to be performed on low volumes at low frequency. However, as the sources of data and frequency of such operations go up, this setup would fail. So, what you need is an automated spooling solution that automatically fetches data from the sources and sets it up for the following steps. Whether the source of data is an email, web portal, FTP site, or any such source, the data must be fetched as soon as it is available.
Discover – Understanding of the data is particularly important before attempting to do anything further. Depending on the end goal of the analyses you plan to perform on the data, there could be differences in interpretation of the data. A certain set of input data could be treated differently under different scenarios or use cases.
Structure – Since the raw or original data comes in many different shapes and sizes, it is important to organize the data in a standard way. It might turn out that the rows of data when organized as columns make analyses much easier. An all-inclusive output format must be agreed upon so that there is no loss of required data while structuring. At the same time, you must keep the output format optimal, so you don't create unwanted complexities in downstream processes.
Clean – There are bound to be errors and outliers in the incoming data since they are all not coming from a lone source. You must standardize the number formats, currencies, dates, State codes, etc. This overall increases data quality which is the goal of data wrangling.
Enrich – There are often additional data points that will require to be added to the incoming data to make it more meaningful. A common example could be including State code when only Zipcode is available in the raw data. You would use a simple look-up and fetch the corresponding State code for every Zip code. This of course must be done keeping in mind the end-users who are going to consume this data. Any enrichment done at this stage must serve a business need for such data to be available for analysis.
Validate – Verifying the data quality, consistency and other rules that apply to the data is essential. Checking for mandatory information, date-related validations, price validations, etc. are some examples that are widely seen in business processes.
Publish – The last step to complete the process is to prepare the wrangled data for downstream processes. You could either load this cleanly organized and validated data for consumption by systems like ERP, CRM, etc., or directly by users.
With all these steps completed, the data is now ready to be analyzed and decisions can be made with ease and confidence.
Write to us for a demonstration of Bydek's cloud-based, scalable, cost-effective data wrangling solution for your use case.