Automate Document Processing
Bydek's Reba platform offers automated data extraction from documents using AI powered cloud based secure proprietary solution proven to deliver results to customers across geographies.
You no longer need to manually enter data from invoices, purchase orders, registration forms, bills, expense reports, etc. into your systems. Get rid of errors and delays in your data entry processes costing you money.
Capture data from complex, semi-structured, unstructured documents of varying formats. Take advantage of Bydek's human-in-the-loop support to also add more customizations to your extraction and data enhancement processes.
The IDP solution is integrated with Bydek platform capabilities that allows for data extracted from these documents to be further cleansed, validated, enriched using look ups, reference masters, etc. to provide the data in variety of formats – Excel, CSV, web portals, etc. topped up with interactive analytical dashboard.
How it works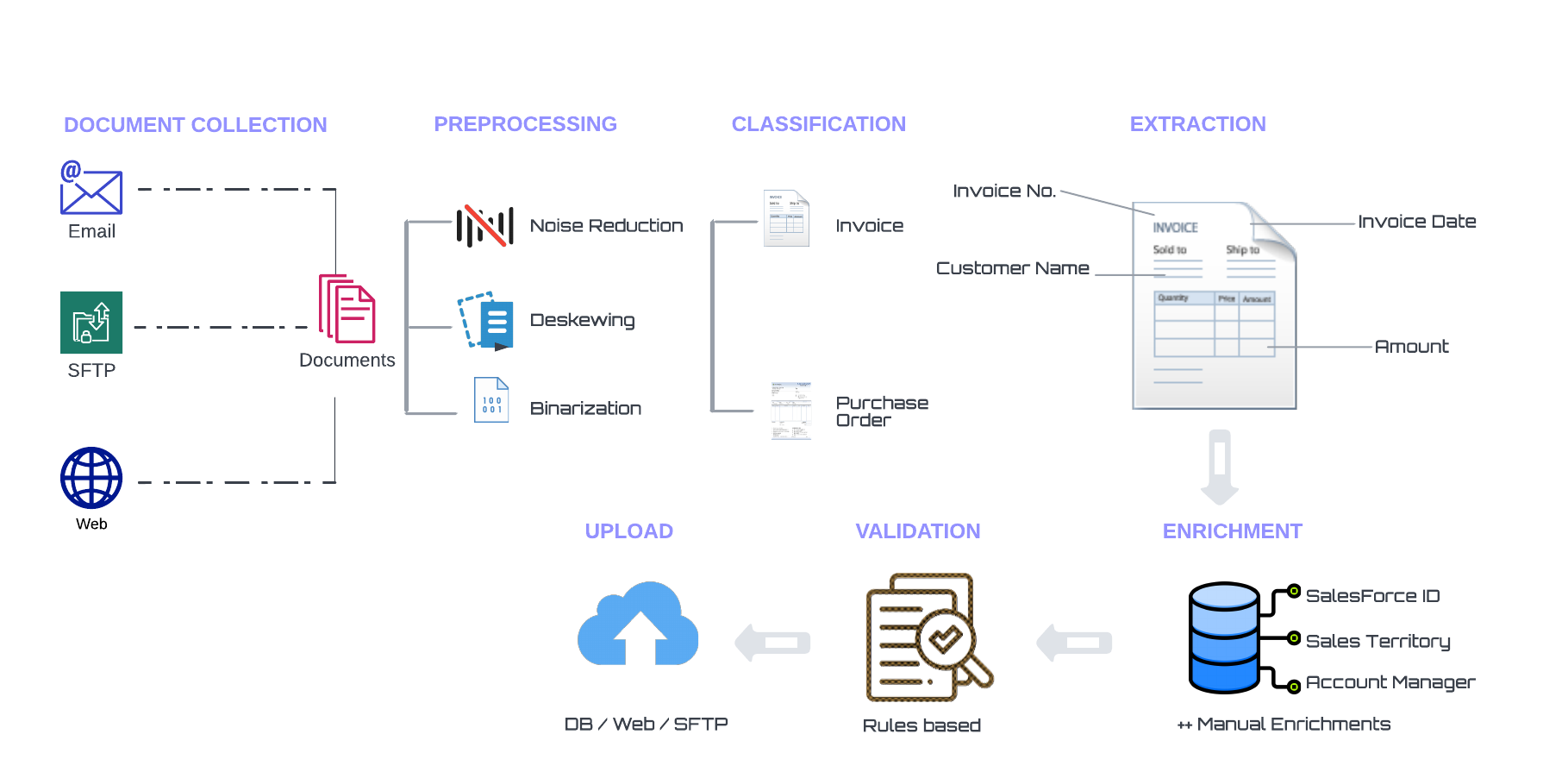 Want to know more about our IDP solutions?